Digitizing Masterclass is...
Online & On-Demand Digitizing and Floriani Software Education
We proudly offer top-notch training for both Digitizing and Floriani Embroidery Software.
Digitizing Masterclass Course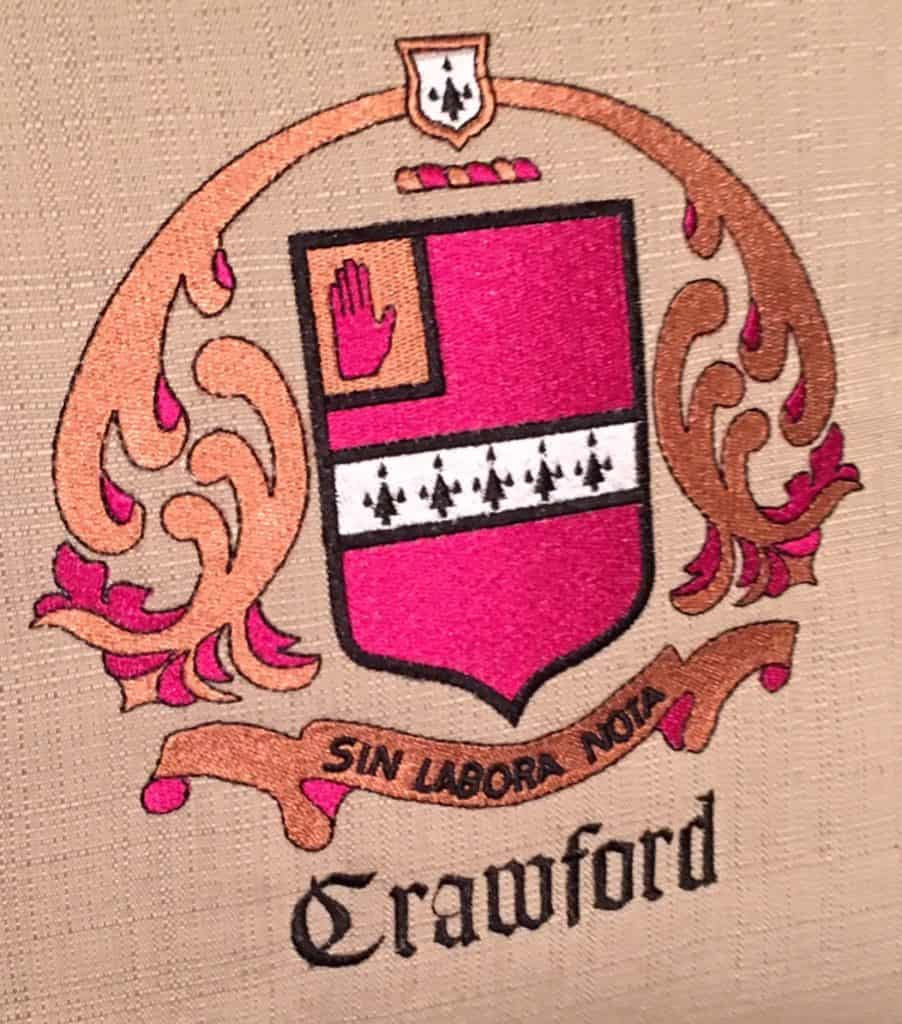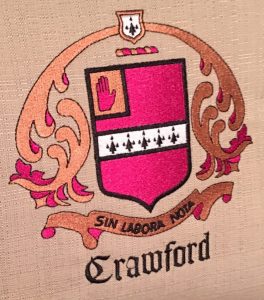 This course is designed to help unlock the mysteries of digitizing and teach you how to digitize your own designs with confidence and success.
16+ Units focused on specific stitch types, techniques, or topics
100+ Lessons & Assignments designed to help you master each topic
19+ Hours video training to show you how to do it
115+ Page PDF Workbook that explains the theory behind each stitch, technique, or topic
Floriani Software Training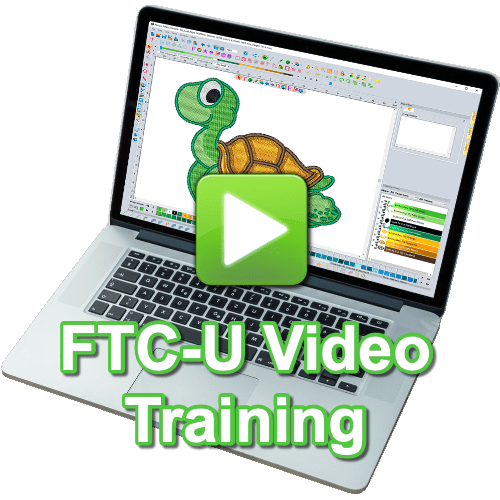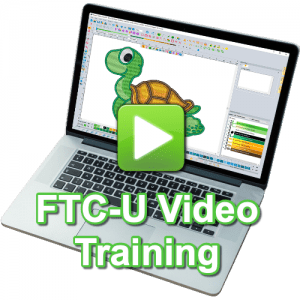 If your goal is to learn how to use the tools and get the most out of your Floriani Total Control U software, the FTC-U Video Training subscription is for you.
18+ hours of video training
80+ Videos designed to show you how to use the Floriani Software features
Invaluable insights about how the software works so you can better understand it
Training provided by D.J. Anderson, the mastermind behind FTC-U Software
What Can These Courses Do For Me?
Digitizing Masterclass Course
You've paid thousands of dollars on embroidery equipment and software, now learn how to digitize designs with confidence!
This course is designed to help unlock the mysteries of digitizing.  It starts with developing a strong foundation and understanding of the entire embroidery process.
You will learn the ins and outs of digitizing embroidery designs. You will learn theory, technique, how to structure designs, and how to digitize designs!
If your goal is to learn how to use the tools and get the most out of your Floriani Total Control U software, the FTC-U Video Training is what you've been looking for.  With over 80 videos providing more than 18 hours of video training, this extensive FTC-U training will help you master this software.
Regardless of your current FTC-U experience, this video training is designed for everyone that wants to learn how to use their software.  It also works as an invaluable resource for when you need to create a design and need a refresher on how to use specific tools to get the design done.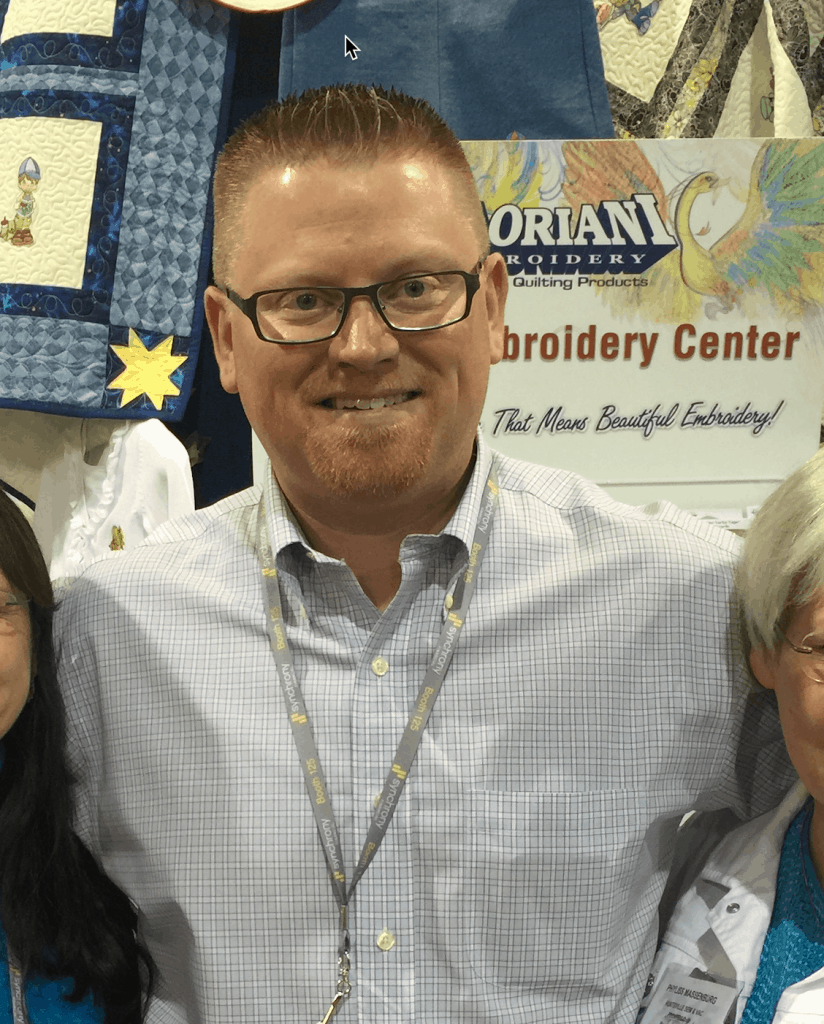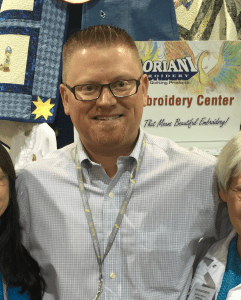 Please allow me to introduce myself.  My name is D.J. Anderson.  I have been digitizing for over 18 years.  I have owned my own commercial embroidery company that specialized in custom embroidery, custom applique, vinyl for shirts and signs, sublimation printing, and Direct-to-Garment printing.  For over a decade, I worked at RNK Distributing where I was able to work with the guru of digitizing and embroidery, Walter Floriani. 
Walter Floriani, a fifth-generation digitizer, is regarded by many as the most knowledgeable, master digitizer to have shared his knowledge and passion for the embroidery process.  He taught thousands of people about the digitizing process.  
I was trained, mentored, and worked over 10 years side-by-side with Walter Floriani.  Walter graciously passed his knowledge and expertise about the rules of embroidery and digitizing theory to me.  During this time together, I wrote the highly successful digitizing book, titled "Digitizing Steps for Success."  This book has sold thousands of copies and is regarded by many as the best book ever written on the digitizing and embroidery process.
While working with RNK Distributing and Walter Floriani, I was the Director of Floriani Software.  I was able to take what I learned and implement it directly into digitizing software.  Floriani Digitizing Software, like Floriani Total Control U,  quickly became the best selling digitizing software in its market.  I introduced many revolutionary, never-before-seen features and tools to embroidery digitizing software.  I was the person behind Floriani digitizing and crafting software until the end of August, 2019.     
I also have a degree in secondary education.  I was fortunate enough to teach Digital Graphics and Animation at the high school level.  You will see what my experience and expertise bring to the table while working through these courses.  It will be unlike anything you've experienced before with digitizing and software education.
Here's What Others Have To Say:
I was fortunate to have meet D.J. Anderson through social media after viewing some of his instructional videos he produced. D.J. stood out to me beyond the rest as his videos and instructions were so well structured, and the clarity in the way he conveyed his teaching, so smooth, not rushed, his style is unmatched. D.J. has taken my knowledge from a total novice in digitizing machine embroidery to a complete digitizer who would now be confident to hang my shingle and start charging for my work.
D.J. became my personal guru and mentor for over a year after meeting him in 2018 on the YouTube platform. He was always more than willing to answer all my questions and all he got in return was the knowledge that he was helping someone who wanted to learn this skill from the ground up and to pass on his love of digitizing.  He never gave up on me even though my questions came fast and in large volumes, he just kept on reinforcing my desire to learn and answered them all.
I have mentored a few in my time in the graphic arts industry over the years, and as the teacher I know how rewarding it is to share your knowledge of something you love and have dedicated your life to. That is what drives D.J. it's to help, to help you be the best digitizer you can be, that's his real reward.
Wayne Sinclair
Sinclair Graphics