My Design Album is the ULTIMATE design cataloging program!  It allows you to quickly organize designs into categories and apply keywords  to them, making it super fast and easy to locate your designs when needed.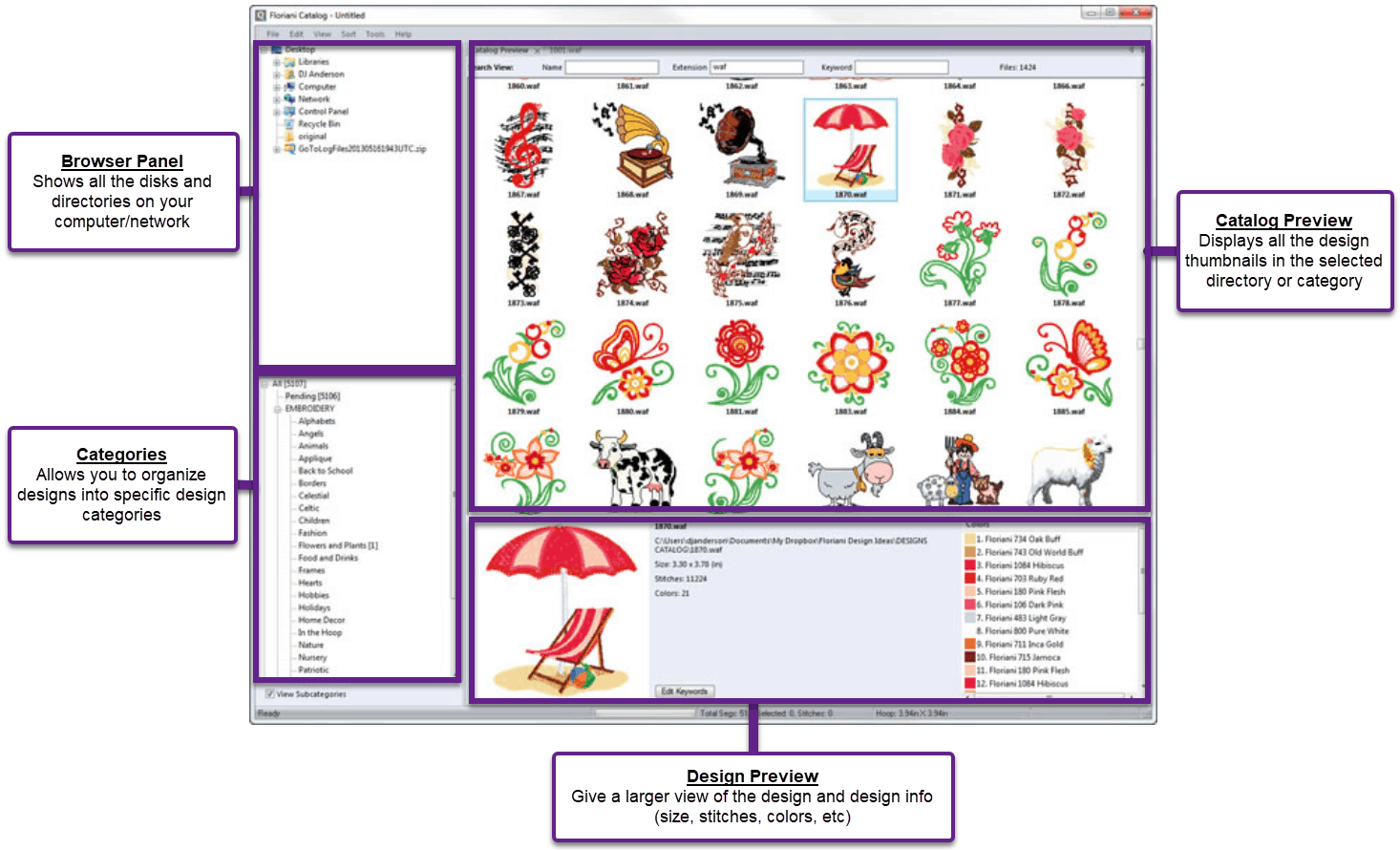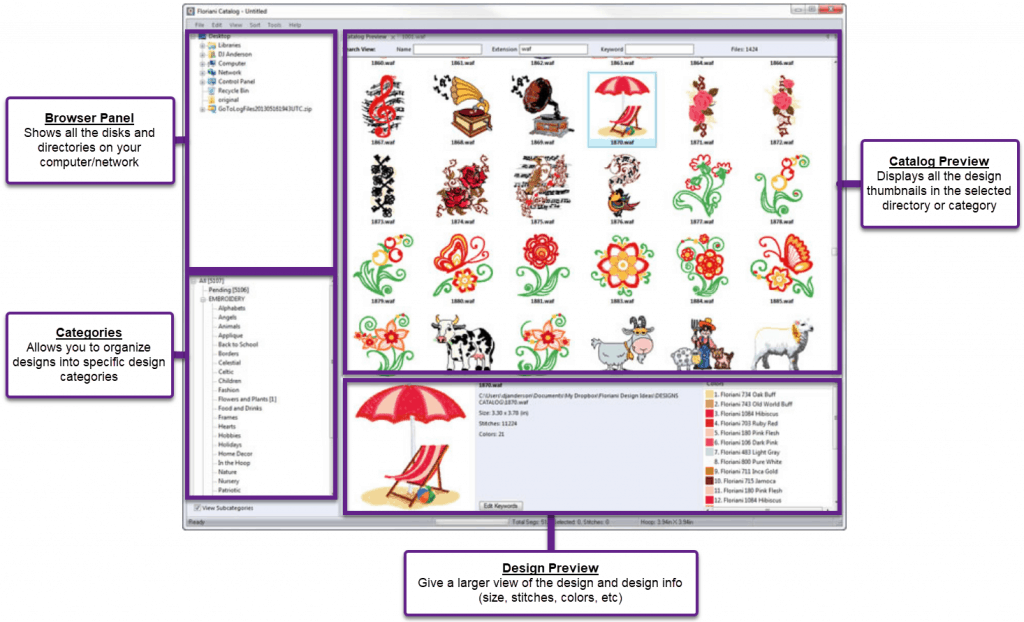 It is always a good idea to backup the My Design Album database. There are two ways to
create Backups – Create Backup or Create Full Backup.
Create Backup – This tool allows you to create a database backup for My Design Album.
Create Full Backup – This backup can then be used to restore your entire catalog, if required, at a later time
(for example, when you want to move to a new computer). Because this creates such a
large file, this backup type should be used very sparingly.
Search for embroidery designs by file name, design format, keyword, and design size.
Right mouse click on a design in the Catalog Preview window a select the option to edit the design.
Editing Features Include:
Save file in different formats
Change color of objects
Add Notes
Slow Redraw to see how designs will stitch out
Cut, Copy, and Paste Objects
Rotate Designs
Mirror Image
Split Designs
And MORE!
DESIGN EDIT:
Design Splitting
Thread Chart Creator
Fit to Hoop
Insert Stop Into a Design
Change Thread Colors
Slow Redraw
Cut, Copy, Paste Object in a Design
Add Design Notes to a Design
Select and View Your Hoop with the Design
SETUP:
Finding Designs
Look in Specific Folders
Look in Entire Computer
Adding Designs
Setup "Watch Folders"
Drag and Drop From Preview to Category
CATEGORIES:
Add Category
Rename Category
Delete Category
Reset Pending Category
Search:
By Name
By File Format
By Keyword
Search Computer for Designs in Browser
SORT DESIGNS:
Sort by Ascending or Descending Order
By Name
By Number of Color Changes
By Stitch Count
By Modified Date
By File Type
DESIGN INFO:
Name
Location of Design on Computer
Design Size
Number of Stitches
Number of Color Changes
PRINTING:
Print Entire Catalog
Print Specific Category
Print Color Sequence for a Design
SAVING AND EXPORTING:
Batch Converting
Back up Library